Our Goal is  increase Blockchain adoption.
We are building a worldwide network of Blockchain Competence Centers  to spread this  decentralized open-source technologies to Universities, Enterprises, and Governments.
Let's change the world together.
Join us.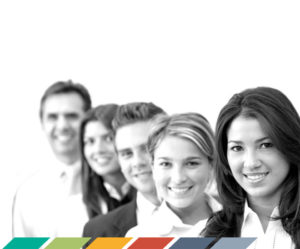 The problem
How can  spread  blockchain technology to the enterprise, university  and government sector?
Hi, I am Michael  a CTO and  I am afraid of Open Source
Behind every Open Source initiative success within the Enterprise, University, and Government sector, there has always been a great support organization. Think about the Red Hat Linux story.
We believe  we need to switch to third generation Blockchain technology. Unfortunately  first generation (Bitcoin)  and second generation (Ethereum) while being amazing projects, are not fit for mass adoption. We need to focus on thirds  generation like   Cøsmos Why?  Becaus  it's environmentally sustainable, it's scalable, and interoperable.  
Tendermint (BFT consensus)

IBC (interoperability Protocol)

Cosmos (Blockchain Framework)

Ethermint (Ethereum+Tendermint)
Commercio.network (eID, eSignature, eDelivery)
All these technologies are able to solve real-life problems… TODAY.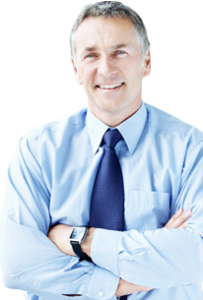 The Solution
We need to create a worldwide enterprise-level  Blockchain organization network
Training
Publish  the books to learn the Skills for Developers and Consultants
Certification
Provide a framework  to Test and Certify Developers and Consultants
Consulting
Foster the creation of  Organizations that provide Developers and Consultants to customers
We need to create an enterprise-level support Network to spread the adoption of the Blockchain Technology. We are convinced (and we put our stake on it) that Cosmos.network  can be adopted by real customers if properly supported.
We need to create a Network of  Companies to spread the adoption of decentralized open source technologies in the enterprise, university, and government sectors.
The first network of  Academy and Support centers is  based in  the SEMEA (South Europe Middle East Africa) economic area. We would like to replicate this effort in other regions 
PLEASE GET IN TOUCH IF YOU ARE INTERESTED IN ESTABLISHING A NETWORK  IN YOUR REGION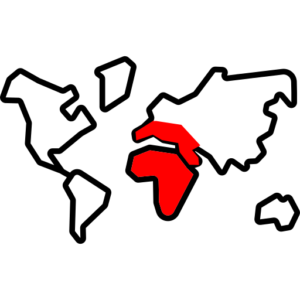 SEMEA
(South Europe Middle East Africa)

NORTH EUROPE
(rest of EU and UK)

APAC
(Asia and Pacific)

NAFTA
(Usa Canada and Mexico)

LATAM
(Latin America)

CIS
(Russia and post-Soviet nations)
WHY COSMOS?
Why focus on Third Generation Blockchain Technology ?
Scalability
Horizontal Scalability is the only possible option for mass adoption
Sustainability
Proof of stake tech is the only GREEN alternative to power hungry Proof of work
Interoperability
We need a Web of Blockchains working together not a single "mainframe" blockchain
Benefits
The Blockchain community will get these benefits by joining our Organization
More Educational Materials
Promote the adoption of  Blockchain Technology by publishing textbooks  to foster solid projects
Bigger Talent Pool
Increase  the worldwide Blockchain developers resource pool by Training and Certifying University students
Wider Enterprise Awareness
Promoting Blockchain application development  with web seminars and special online events.
Providing  Consulting and  Support
Enabling Blockchain adoption  by providing  the indispensable Consulting and Support
Our Timeline
Two years plan to bring the project to fruition
Q4 -2020
Blockchain Consultant Training Book
This book will be a step-by-step guide  to become a Cosmos ecosystem Blockchain Consultant
Q4 -2020
Blockchain Developer Training Book
This book will be a step-by-step guide  to become a Cosmos ecosystem Blockchain Developer
2020/2021
Blockchain Academy Centers
This program will  promote collaboration between Universities and Companies with the purpose to create a bigger  resource pool focused on the Cosmos Ecosystem.
2020/2021
Blockchain Consulting and  Support Centers
This program will be dedicated to the support and validation of business ideas for startups, private and public sector companies mainly through ISV blockchain certification and Large projects Consulting
2020/2021
Online Enterprise Events
This marketing program  will be focused  to promote  Cosmos Ecosystem to the enterprise, Universities  and government sectors  with 1-to-1 online meetings  and Online webinars
Q4 -2021
Enterprise HackAtom
We will create a HackAtom Event format  to spread Blockchain adoption and motivate University students to achieve proficiency with  Cosmos Ecosystem
The Blockchain Academy Center
We reach Universities to forge the future Cosmos Ecosystem  talent pool
Training materials
We  have published a Cosmos Ecosystem development TextBook
A book to learn how to build Blockchain projects. Aimed at developers at all levels.
Engagement
Reach IT department heads
We  connect with IT department heads that share our decentralization vision  within  the major universities
Internships
Create Student/Companies POCs
The program objective will be dedicated to promoting Cosmos through the collaboration with University students and companies with an internship program focused on developing POC projects
Enterprise HackAtom
Eat. code seep, share
We host a HackAtom Events to further spread Cosmos Ecosystem adoption and motivate university students to achieve proficiency in Golang.
Teaching
Blockchain Courses
Reach out to IT department heads and help them plan experimental Blockchain Courses Sponsored by us.
Solution Adoption
Large Projects
With our direct Consulting and support we will Reach, Plan, Manage and Deliver large blockchain projects
The Blockchain Consulting  Center
We reach, inspire and help Companies Universities and Governments  to adopt the Blockchain technologies
Blockchain Certification
Target: University, ISV and Developers
This program is dedicated to the support and Certification  of Developers  with the purpose to increase the use of Cosmos Ecosystem talent pool to create innovative market solutions
Blockchain Awareness
Target: startups, enterprises, and Governments
We host Workshops and Webinars on Blockchain Topics.
We Organize 1–to-1 meetings and online webinars targeted at companies to further spread Blockchain adoption.
Blockchain Consulting
Target: Enterprises, Universities, and Governments
Help organizations with advice and guidance throughout the planning, designing, and managing  Agile Blockchain Development projects
● Problem/Solution Fit
● Business Model
● User Stories
● Architecture Design
● UX Design
● Agile Development
Blockchain Support
Target: Enterprises, Universities, and Governments
Help organizations with advice and guidance throughout the development process of Blockchain Projects
● Support
● Installation
● Developer tools setup
● Developer tools Usage
● Genesis file Configuration
● Diagnosis
● Bug reporting
HackAtom Enterprise
Create a Solutions to inspire all Companies to adopt Blockchain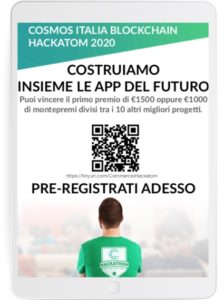 Every single problem solved by a single company becomes a lesson learned that can be shared within the entire Enterprise World. HackAtom Prizes winners can become the next missing piece within the Enterprise.
Supply Chain Finance
Apps that allow businesses to come together in partnerships and accelerate cash flows throughout the supply chain.
Digital Transformation
Apps help companies achieve their business goals. They could be anything from faster speed to market to increased revenue growth and enhanced competitive positioning to increased employee productivity
Enterprise Tokenization
Apps allow the tokenization of real-world assets to create financial incentives that drive a network of rational economic agents to coordinate their behavior towards the completion of a business process.
Decentralized Finance
Apps open financial services that are not available to every company around the world. They change the way corporations exchange value among each other. Apps enable new levels of collaboration.
Our Sponsors
The Organizations that Sponsored our Initiative
Commerc.io Srl 
The creators of the Commercio.network project born in 2018.
Lead by:
Enrico Talin CEO
Davide Coletto CTO
Egidio Casati ADVISOR
Alessio Treglia ADVISOR
InterChain Foundation
The Foundation Behind the Cosmos Ecosystem
Lead by:
Jae Kwon, President
Ethan Buchman, Vice-President
Pascal Schmid, Council Member
CommercioConsortium.org
The  commercio.network validator nodes consortium born in 2019.  
Arcobaleno Srl – Tradenet Services Srl – Namirial Spa – 2ws Srl – Infominds Group Srl – Blockit Srl (Var Group) – Future Chain Srl – Blocktrade srls – Vismi Srl – Blu.It Srl – Lean Office Srl – Flamingo Immobilienver Waltungs Gmbh – Adic Srl – Noder Srl – Spazio Professionista Srl – 4chain Srl – Nym Srl – Nssp Sagl – Mgs Srl – Agh Srl – La Fiume Mobili Srl – C P Software Nord-Est Srl – Faber System Spa (Gruppo Zucchetti) – We Can Spa – Technology Skill Chain Srl – Advanced Software Solution Ltd – C.P. Holding Srl – Eglue Srl